Welcome to our Website's Performance, Analytics, and Quality blog (in short, WPAQ.com)!
We are a team of web professionals passionate about helping businesses improve their websites' performance, analytics, and overall quality. Our blog is a resource for web developers, digital marketers, and business owners looking to learn about the latest trends and best practices.
Our blog covers various topics, including web performance optimization, web analytics tools and techniques, website usability and accessibility, and more. We believe that a fast, functional, and user-friendly website is essential for any business looking to succeed in today's digital world. We strive to provide valuable and actionable information to help you improve your website's performance and reach your marketing goals.
In addition to our blog, we offer to consult services to help businesses take their online presence to the next level. Our team has years of experience in the field and is always up-to-date on the latest industry developments. Whether you're looking to improve your website's speed and usability, track and analyze your website's traffic and performance, or optimize your website's content and design for better user engagement, we have the expertise and resources to help you succeed.
Thank you for visiting our blog, and we hope you find our content valuable and informative. If you have any questions or want to learn more about our consulting services, don't hesitate to contact us.
Kushal Azza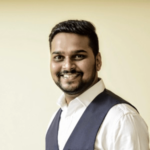 Kushal is a Bachelor of Engineering, a Certified Google IT Support Professional, and a Digital-Tech Geek. He has over a decade of experience solving tech problems, troubleshooting, and creating digital solutions.